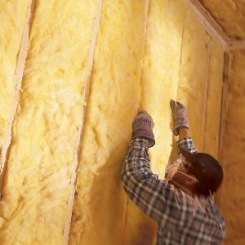 When most people hear the word insulation, they think of the long pink strips of fiberglass insulation. That's because fiberglass batt insulation is one of the most tried and true methods of insulating homes. With increased R-values and improved vapor barrier backings, today's batt insulation is even more effective than it was in the past. Fortunately, A+ Insulation offers this fiberglass insulation for new construction, additions, attics, and more. No matter where you need it, you can rest assured that our skilled team of insulation contractors will install it with longevity and precision in mind. 
Is Batt Insulation Right for You?
As a highly trained and experienced insulation company, A+ Insulation recommends batt insulation for a number of different applications, both residential and commercial. We frequently use this type of insulation in vaulted ceilings, walls, basement finishes, and remodeling projects. Depending on the location of the installation, we also recommend choosing batt insulation with different backings. For attics, A+ Insulation especially suggests fiberglass batt insulation with a thick foil barrier; this radiant material reflects heat, helping keep your home cool in the summer.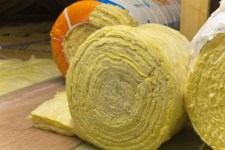 Batt insulation can be an effective, affordable way to insulate your home, but keep in mind that it is ideal for spaces without lots of pipes, wires, nooks, or other holes. These irregular shapes require cutting the insulation to fit and can cause gaps in the insulation. Professional installation by A+ Insulation can help ensure a proper, snug fit; however, if there are an excessive number of protrusions, our insulation contractors may recommend a space filling product such as blown in insulation or spray foam insulation for the most effective thermal barrier.
Batt Insulation Company You Can Trust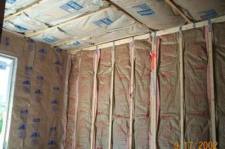 As we've explained above, you can always trust the professionals at A+ Insulation to provide you with sound, honest advice when it comes to your insulation. If it turns out that batt insulation isn't the best fit for your property, we'll help you choose the option that will bring you the most energy efficiency and overall satisfaction. However, that's just where our honesty begins. Our insulation company also offers upfront, reasonable pricing and authentic craftsmanship. Our insulation contractors are licensed, bonded, and insured, and we've even earned the status of CertainTeed Certified Master Craftsman. That means, unlike other insulation companies, we're certified to bring you the world-class batt insulation services you deserve.

So don't settle for unqualified or inexperienced insulation companies. When it comes to installing batt insulation, go with the team in Kansas City you can trust: A+ Insulation! Call or e-mail us today to get started.