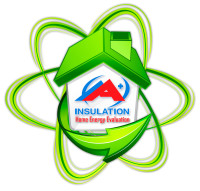 The insulation in your home or office actually accounts for 70% of the building's total heat gain and loss! That's why A+ Insulation is dedicated to providing effective insulation for both residential and commercial properties. Correct installation and appropriate materials make a huge difference when it comes to insulating your house or business, and we're committed to bringing you both!
A+ Insulation provides complimentary inspections, so if you have concerns about your insulation, are interested in an estimate for new construction, or simply have insulation questions, contact us today. No job is too big and no job is too small. A+ Insulation is the ideal insulation contractor for:
Attic insulation upgrades
New construction
Building additions
Renovations
Room soundproofing
Insulation retrofits
First-Class Customer Care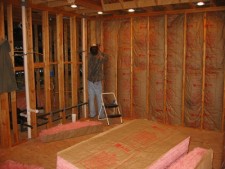 A+ Insulation stresses the importance of customer satisfaction. We believe that doing the job right includes being informative and courteous to each of our clients as well as diligently and thoroughly installing their insulation. We provide punctual and prompt service, and if for some reason we're behind, we'll call to let you know we'll be late. When you trust A+ Insulation for your job, you know exactly what you're getting; our estimates are accurate and up-front and we endeavor to finish all of our projects on schedule and within budget. In fact, our commitment to customer service is so strong that we guarantee our work!
Not Your Average Insulation Company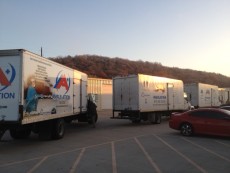 Unlike some insulation companies that focus on a single type of insulation, A+ Insulation does them all. Our options include spray foam insulation, blown insulation, batt insulation, and soundproofing insulation. In fact, practically the only type of insulation we don't offer is cheap cellulose (which can mold and create problems for homeowners). The fact that we work with a number of insulation materials enables us to match your needs with the ideal type of insulation, so you'll get the best performance and best value.
Honest, Budget-Conscious Insulation Contractors
A+ Insulation also offers professional, unbiased advice. We'll never encourage you to use an insulation product inappropriate for your home or application, and we'll let you know if there are options to save money. Our goal is to help you achieve the most energy-efficient home at the most affordable price, not just make a sale. At A+ Insulation, your satisfaction with our products and our workmanship is our number one priority.
Call or e-mail us today to speak with our knowledgeable insulation contractors and to schedule an appointment!