As the Kansas City area's go-to insulation company for a wide variety of applications, A+ Insulation is available to install state-of-the-art soundproofing insulation. Whether you're looking to soundproof a single room in your house or want to reduce external noise entering the entire building, we're the soundproof insulation company you've been looking for! Whether you're trying to keep sound in or keep it out, A+ Insulation has the expertise to provide thorough, effective insulation and soundproofing.
If noise is an issue in your home or office, have A+ Insulation install soundproof insulation at an affordable, budget-friendly rate. Frequent applications of soundproof insulation include:
Home movie theaters
Children's rooms
Baby nurseries
Conference rooms
Offices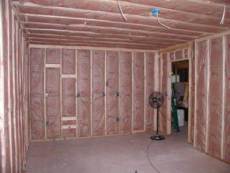 A+ Insulation typically applies insulation for soundproofing as a retrofit, although we are also available to install this type of insulation in new construction and additions, as well. In order to add insulation for soundproofing to an existing room, we use a technique called "drill and fill." This entails drilling small holes in the wall and blowing in a high density insulation to trap sound. The final step is to discreetly repair the walls, leaving your room soundproof and looking as good as new! For superior soundproofing insulation, A+ Insulation recommends spray foam. This material is higher cost, but it offers truly excellent thermal and acoustical insulation properties!
Soundproofing Insulation That Lasts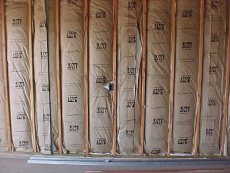 If soundproofing and insulation are two of your building's needs, then you couldn't find a better team in Kansas City than A+ Insulation. Not only are we master craftsmen in our trade, but we also dedicate ourselves to providing customers with nothing short of excellent results. We never cut corners or take shortcuts when installing soundproof insulation, so you can rest assured that you'll be able to enjoy high-performing, soundproof walls for a long time to come. Top-quality workmanship is one of our biggest priorities–alongside customer satisfaction and affordable pricing–and we're confident that you'll be blown away by the soundproofing insulation you receive from our team.
If you're interested in learning more or would like to schedule an appointment, call or e-mail us today!